Five books Vania read recently by herself.
Once When I Was Shipwrecked
. Written by Judith Womersley, illustrated by Kevin Burgemeestre, 1992.
The Teeny Tiny Woman
. Retold by Jane O'Connor, illustrated by R.W. Alley, 1986.
The LITTLE INDIAN and the ANGEL
. Written by Mildred H. Feague, illustrated by De Grazia, 1970.
Aesop's Fables
. Selected and illustrated by
Lisbeth Zwerger
, 2006.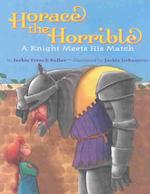 Horace the Horrible. By Jackie French Koller (Author), Jackie Urbanovic (Illustrator), 2003.